Kids Drama: The Nativity (ages 4-9)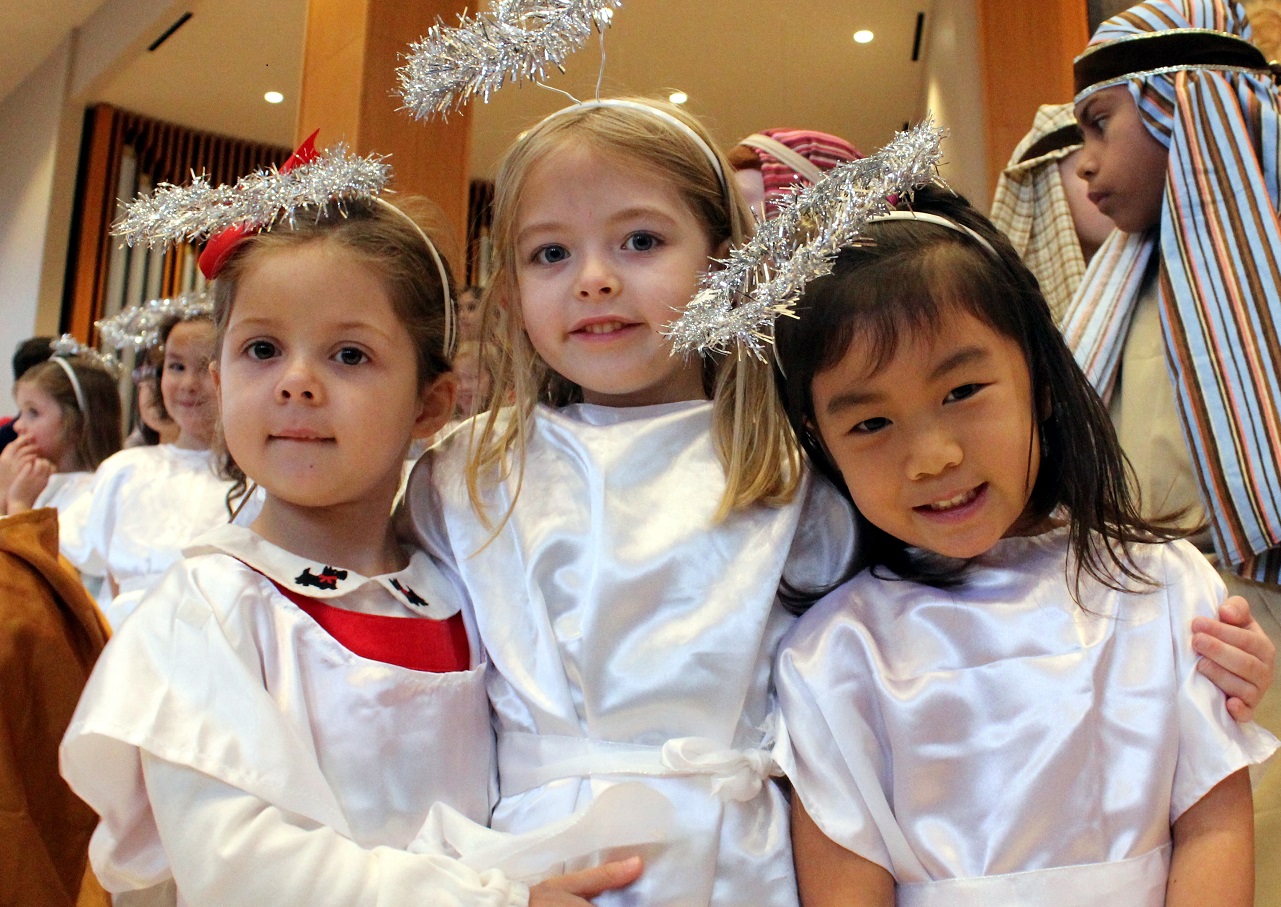 Kids Drama: The Nativity (ages 4-9)
Earlybird: $250 per term (Earlybird ends Sept 30 or when class full). CLASSES 2.30-3.30PM Sunday afternoons in Term 4! (See dates below)
Recommended for: young performers up to age 9 who would like lead roles;
& performers ages 4-5 who would like their first theatre experience!
Remember performing the nativity in primary school, angel tinsel on head?! This course will be cuteness overload as young performers take on the iconic Christmas Nativity story – an original adaptation by Kirsty Budding written in a funny style to engage young performers (Three Wise Men: Google Maps not working; too stubborn to ask directions…) while integrating traditional carols and capturing the original meaning of the Nativity. This course is for ages 4-9, making it possible for children as young as four to have their first theatre experience, while young performers up to age nine are the 'big kids', taking lead roles and enjoying a challenge! Roles include Angel Gabriel, Baby Jesus, Mary, Joseph, Three Wise Men, Inn Keeper, King Herod and more…
Term Kids Class Dates 2019: Sundays 2.30-3.30pm at Playing Field Studio, 2 Kingsley St, Acton
Sunday 27 October (week 2 of school term): Orientation and Audition

Sunday 3 November (week 3 of school term): Reading & blocking

Sunday 10 November (week 4 of school term): Rehearsal

Sunday 17 November (week 5 of school term): Rehearsal

Sunday 24 November (week 6 of school term): Rehearsal

Sunday 1 December (week 7 of school term): Rehearsal

Sunday 8 December (week 8 of school term): Rehearsal

Sunday 15 December (Week 9 of school term): Dress Rehearsal & performance! FREE show in the 150 seat Belconnen Theatre - bring family and friends!! Note: it is anticipated this show will be at 10am, but please keep the morning free on 15th December as exact show times are released a couple of weeks into each course once we have total student numbers.)

Classes Venue: Playing Field Studio, corner of Barry Drive & Kingsley St, Acton. Enter via Canberra Dance Theatre.

TESTIMONIALS
"My daughter has had a great time performing and participating in classes with Budding Theatre. She gets along well with the other kids and it's a comfortable inclusive atmosphere." - Ainslie, Wanniassa
"We have found Budding Theatre to be very professional, uses excellent communication methods, produces theatre productions of a high quality that the kids love performing in!" - Sarah, Macgregor
Although my son has always loved drama he has sometimes been a bit blasé about rehearsals. However, he now counts down the days until the next rehearsal. Thank you! - James, Watson
Lead Tutor/Director: Rob Shiells. Rob is a Canberra-based actor and a regular lead performer with Budding Theatre. He holds an Advanced Diploma of Performance and a Diploma of Musical Theatre (CADA). He recently participated in the ARTS Showcase in LA where he performed in front of agents and was awarded a scholarship to the New York Film Academy where he will head in 2020. Rob has a wealth of experience as an actor and drama tutor and has taught a range of programs with Budding Theatre including the Greatest Showman Parody Holiday Program and term classes Aladdin, Peter Pan, Beauty & the Beast and Hercules & the Greek Gods.
Playwright/Coordinator: Kirsty Budding BA DipEd MSt (ANU). Company director Kirsty Budding writes all the scripts for Budding Theatre classes. Originally from the UK, Kirsty performed widely in theatre before moving to Australia and developing a career in theatre and education. Kirsty recently won the ACT Writing and Publishing Award for Fiction (2018) for her debut book, Paper Cuts: Comedic and Satirical Monologues for Audition or Performance and has directed a range of youth and adult productions (most recently Little Women, Miracle on 34th St, Romeo & Juliet, Pride & Prejudice). She is always excited to write custom plays for young performers.
sale