Teen Technical Training Program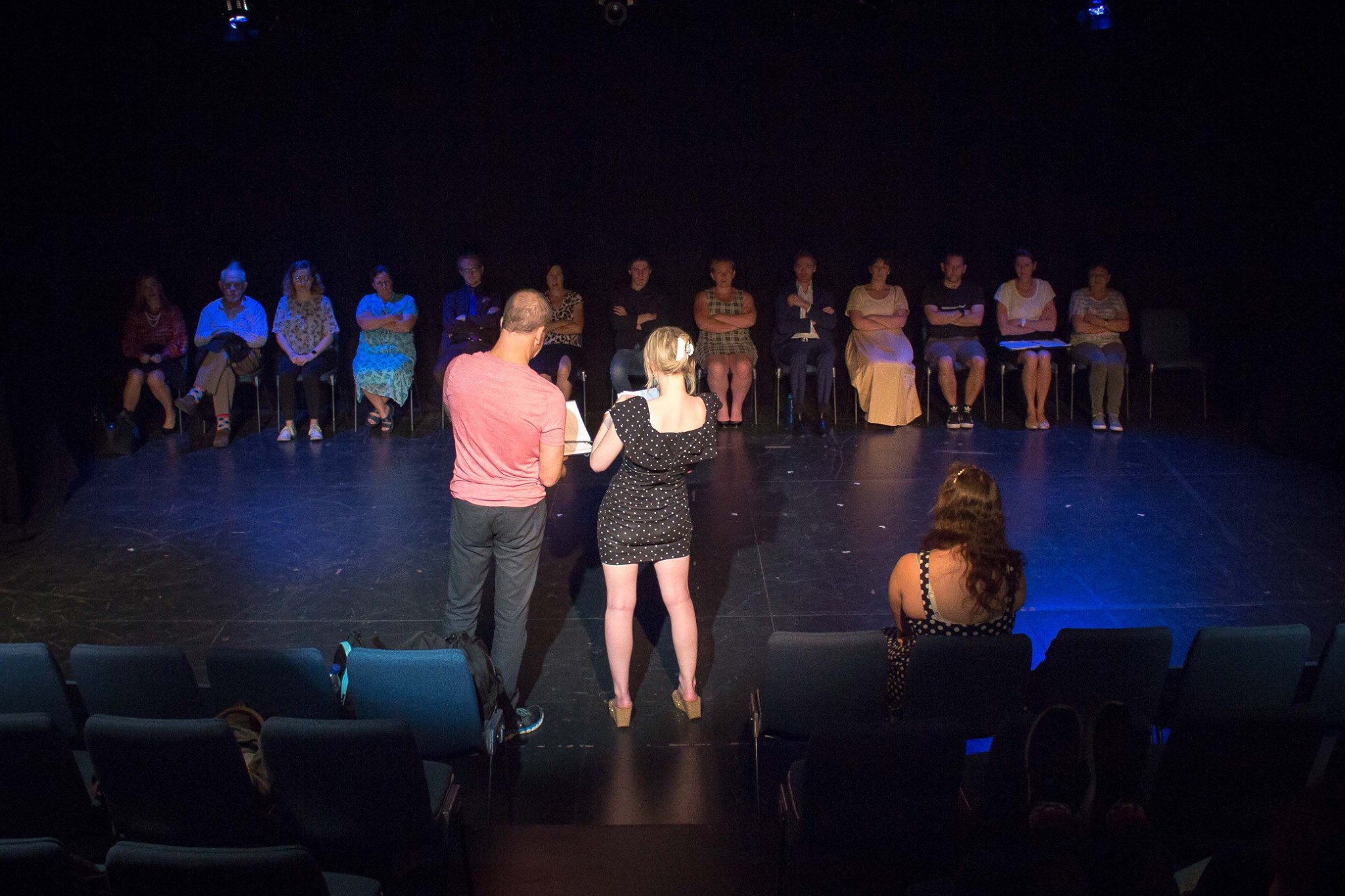 Teen Technical Training Program
*NEW!* This training program is for teens (ages 13-18) interested in the behind-the-scenes and technical side of theatre. Join this program and select the 'Stage Manager' stream, 'Lighting' stream or 'Sound' stream and gain an introductory knowledge and practical experience putting your skills to use in our final Advanced Performers Showcase (bring the family along for a FREE show to see your technical skills in action!)
The focus is on learning and applying skills in a practical environment! You will provide technical support (under supervision) for students in our Advanced Performers Intensive, including running sound & lighting & backstage for their final show at the Courtyard, Canberra Theatre Centre.
This means you (with tutoring and supervision) will work with director Kirsty Budding to achieve the artistic vision of the final Advanced Performers Showcase (a showcase of individual performances including song, dance and acting!)
Each performer in this program is required to select ONE (or more) of the following specialisations in the enrolment form (but all technical trainees will receive a general overview of each):
Backstage management (preparing & organising props; preparing a running order; cuing actors; spiking set, gaffing, knowing sight lines; setting and striking sets; safety)

Lighting (identifying different types of light; hanging lights; gels/globes; how to do a lighting plot; focusing lights; programming & operating a lighting board; experimenting with colours; working with a director to achieve a vision; lighting a show)

Sound (DMX; how to set up a microphone; how to set up an amp; how to operate a sound board; operating sound for a show)

PROGRAM TIMES (during Week 1 of the school holidays)
Location: Courtyard Theatre, Canberra Theatre Centre
Times
Wednesday 2 October: 1pm - 5pm (4 hours) - Theory Day with Theatre Orientation Activities

Thursday 3 October: 2pm - 5pm (3 hours) - Watch show, form ideas, plan, organise - Practical!

Friday 4 October: 1pm - 6pm (5 hours, including final show) - Practical!


Final show for parents: (show off your technical skills!)
5pm Friday at the Courtyard Theatre (92 seat theatre - free entry)
Cost: $125 for three day program

TUTOR: Ashleigh Robinson. Ashleigh has been involved in behind-the-scenes theatre operations for the last 6 years. She holds a Certificate II in Live Production of Theatre and Events as well as a Certificate III in Technical Operations and has been the Technical Director for a range of Budding Theatre productions over the years, including most recently Pride and Prejudice, Miracle on 34th St and Little Women.
SHOW DIRECTOR: Kirsty Budding.
Recommended for mature teens ages 13-18 who are keen to learn skills and take responsibility in roles in Stage Management, Lighting and Sound.
Limited Availability