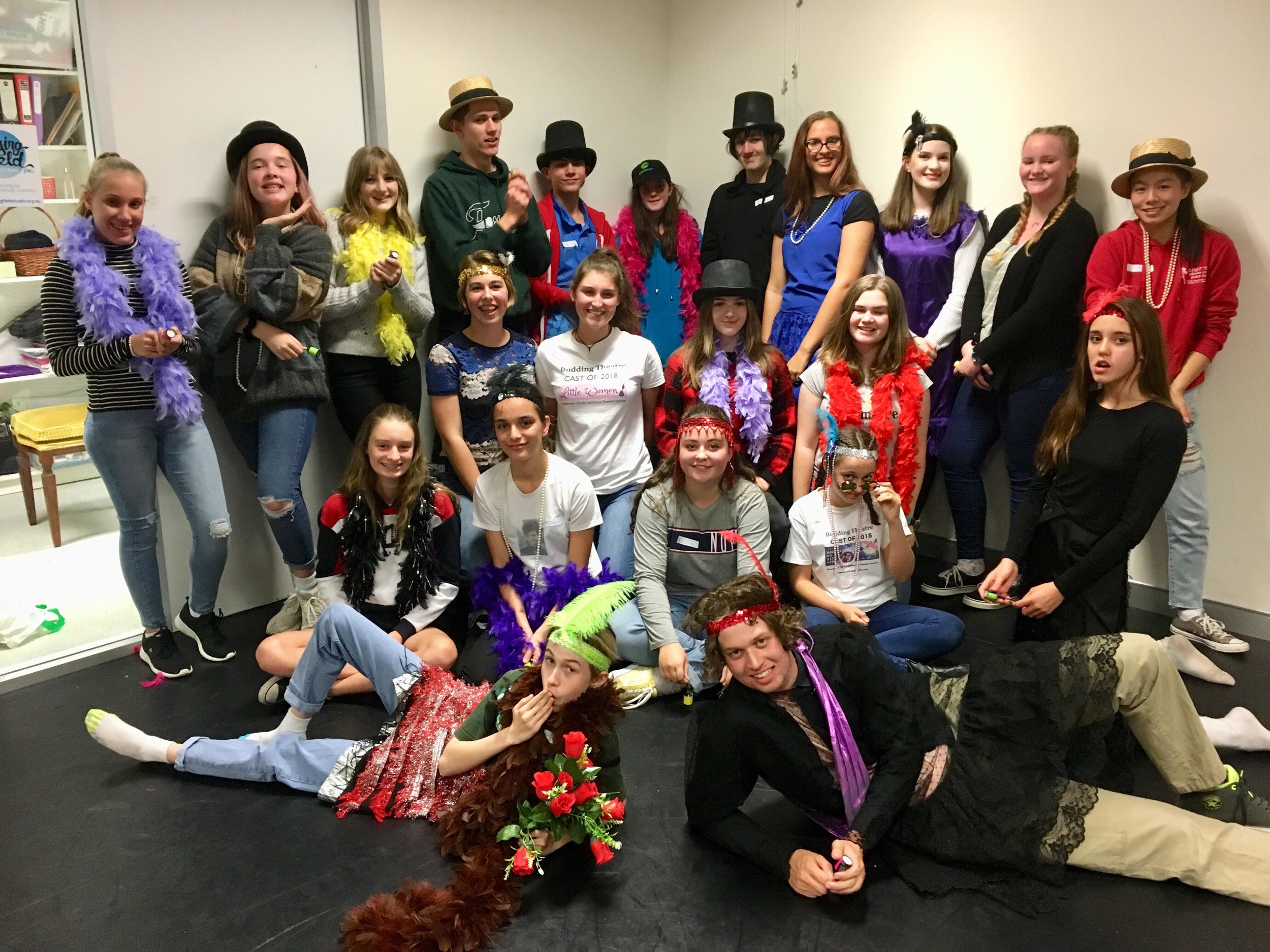 THE GREAT GATSBY (8pm)
At the end of each drama term, Budding Theatre kids and teen students present free public theatre performances. Come along and celebrate the achievements of our young performers!
Book your free seats to our end-of-term Teen Drama performance of THE GREAT GATSBY!
Show starts 8pm

Teens, please arrive 4.30pm for rehearsal.
8PM CAST
NICK CARRAWAY Imogen D'Arcy JAY GATSBY Tim Davies DAISY BUCHANAN Lexie Hollow TOM BUCHANAN Charlotte Orman JORDAN BAKER Breanna Kelly MYRTLE WILSON Maja Jurjevic GEORGE WILSON Thomas Howieson MRS Wolfshiem Elodie Khan THE BUTLER Hayley Phillips MISS OWL EYES Jia Blair KLIPSPRINGER Natasja Shearman
ENSEMBLE Sophia Carlton, Lochie Hollow, Clare Pinkerton, Nick Bisa, Nicola Dickinson, Grace Easterby, Vivien Murray, Stephanie Stephens, Saffron Murrells, Joshua Keft, Jessica Howieson,
Note on seats: There is no assigned seating (first in best dressed). You will receive an email after completing the booking form with the number of seats reserved under your name. Your name will be on the door list; no other action is required. Enjoy the show!
HOW TO BOOK TICKETS:
1. SELECT TICKET TYPE & QUANTITIES BELOW
2. CLICK "ADD TO CART" until all desired tickets ADDED
3. When all tickets added, click CHECK ORDER & BOOK (or click red cart top right)