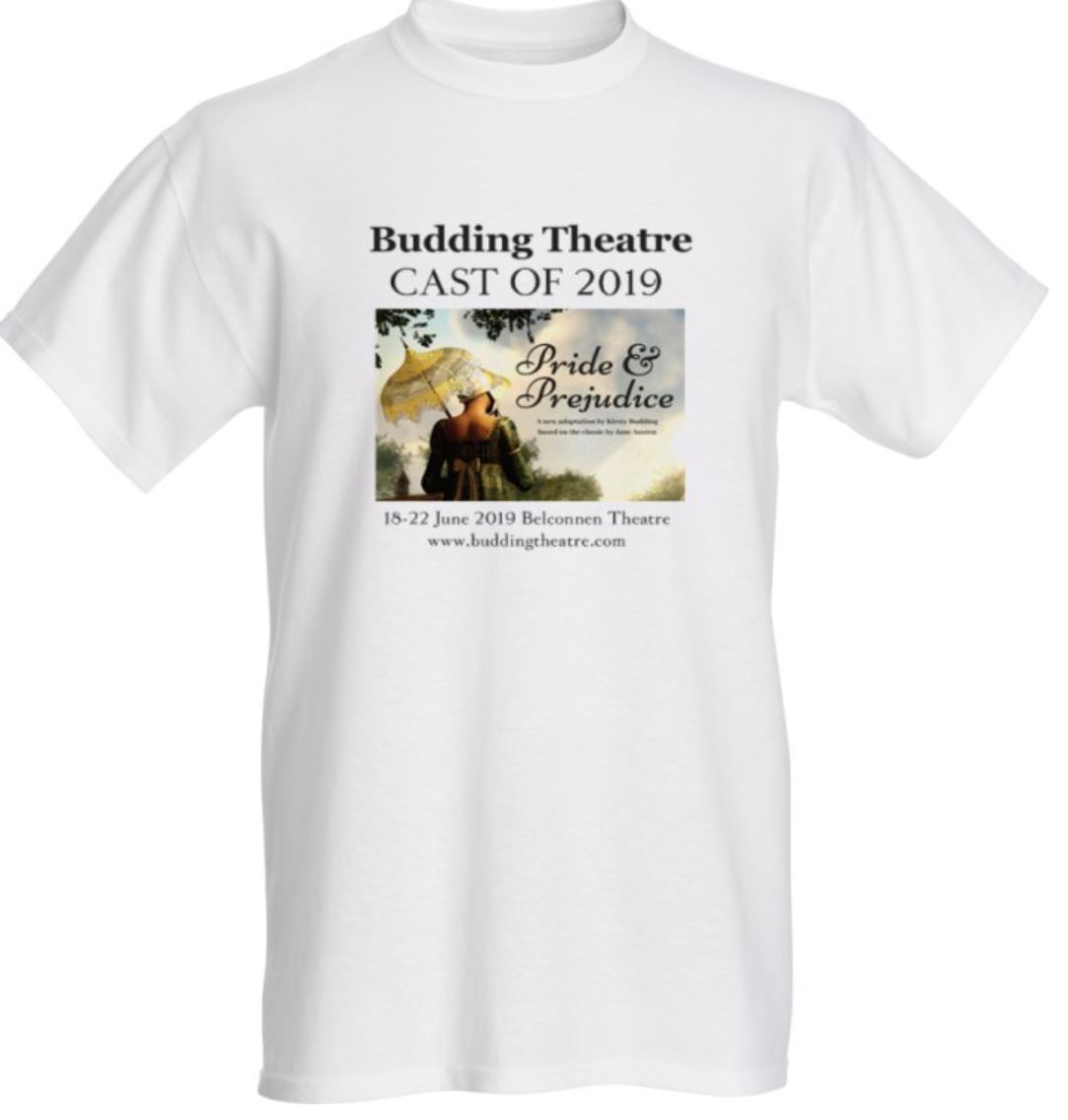 T-Shirt: Andrew Taylor
Please order your official cast T-shirt here. There is no need to select size as we have your size from your audition submission form.
T-shirts will be available for collection at the first rehearsal on 28 April and we will have a cast photo in our cast T-shirts!
Limited Availability